Welcome to Michael Kelly Dentistry
We are an experienced and well trained  team of dentists hygienists and assistants with a variety of skills to offer the treatment you need.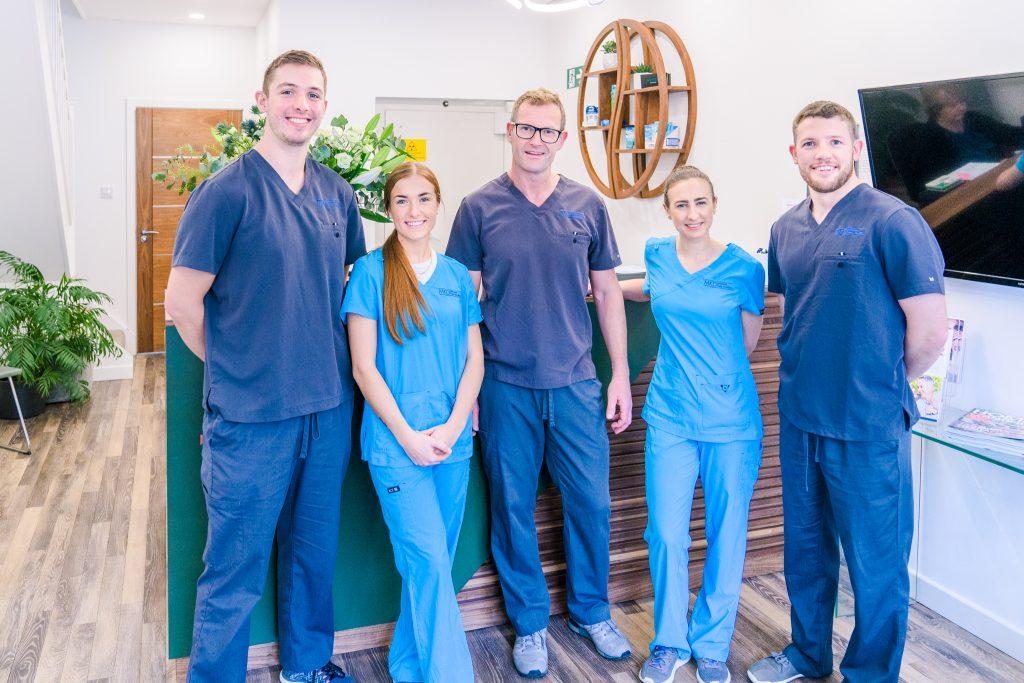 What Patients Are Saying?
"Michael was recommended to me by family members. I was terrified and embarrassed to visit dentist after neglecting my teeth for a long time. Michael and his staff soon made me feel at ease and I was able to get all my treatment carried out. I got implants carried which was not as difficult as I thought it would be and hopefully I will regain my confidence to smile and talk to people again without covering my mouth!"
"First class service Michael was brilliant all the way through my treatment and all of his team are very helpful and professional"
"I have just finished my implant treatment which has been handled very well by Michael and all his team. The whole process from initial consultation right through to the final checkup has been very professional with a friendly atmosphere. I would thoroughly recommend the practice to anyone for their dentistry requirements ( my brother had implant work carried out and is very happy with his new smile) All financial budgets are also catered for to make things easier, thanks again"
"After consultation it was decided the best way forward was for me to have some dental implants done. From that time on until completion of the treatment the care given to me by Michael was first class, at every stage I was told exactly what was happening and what to expect. Now that the treatment is finished and new teeth are in place it has transformed my life. I am more confident, I can eat anything I want and I have a happy smile on my face. I would recommend Michael to anyone simply because of the treatment given and the way in which it was delivered. Thanks for taking care of me"
"Really happy with the work I have had, looks so much better than before. The service was excellent, Michael made sure I was happy before he signed me off. He told me to trust him, I did, and am so happy I did... thank you Michael Kelly dentistry would have no hesitation in recommending your practice"
"Fantastic service. Got an implant and was amazed at how straightforward it was. Now have the ability to eat on both sides of my mouth"
"I had two implants done at MKD. Michael very reassuring and took the time to explain every detail. As well as the implants I also required a bone graft. Again no problem and Michael guided me through every step. Now I have teeth to be proud of and are a perfect match. Great dentist with brilliant staff. Well done MKD"
"I was recommended to MKD by a family member. My dentist, Mathew McPhee, created and fitted a new crown for me within an hour. No painful impressions were taken by Mathew using a laser camera scanned my mouth and the crown was made in their onsite lab. The crown fitted perfectly first time. I was diagnosed with a temporal mandibular joint problem (TMJ) thirty years ago and suffered lots of of pain. But the new crown improved my bite and within a few days my TMJ was cured."