At Michael Kelly Dentistry we understand that most patients have a degree of anxiety about dental treatment but that some patients are much more anxious or indeed phobic about the dentist
We have successfully treated many patients whose fear of the dentist has been so bad that they have avoided a dental visit for many years
When this is the case it is common to feel embarrassed about this which may worsen your anxiety. We understand this and we are keen to ensure that you don't delay visiting us any longer
Be assured that whilst you are under sedation your blood pressure, pulse, oxygen levels in the blood and heart rate are constantly being monitored to ensure a safe visit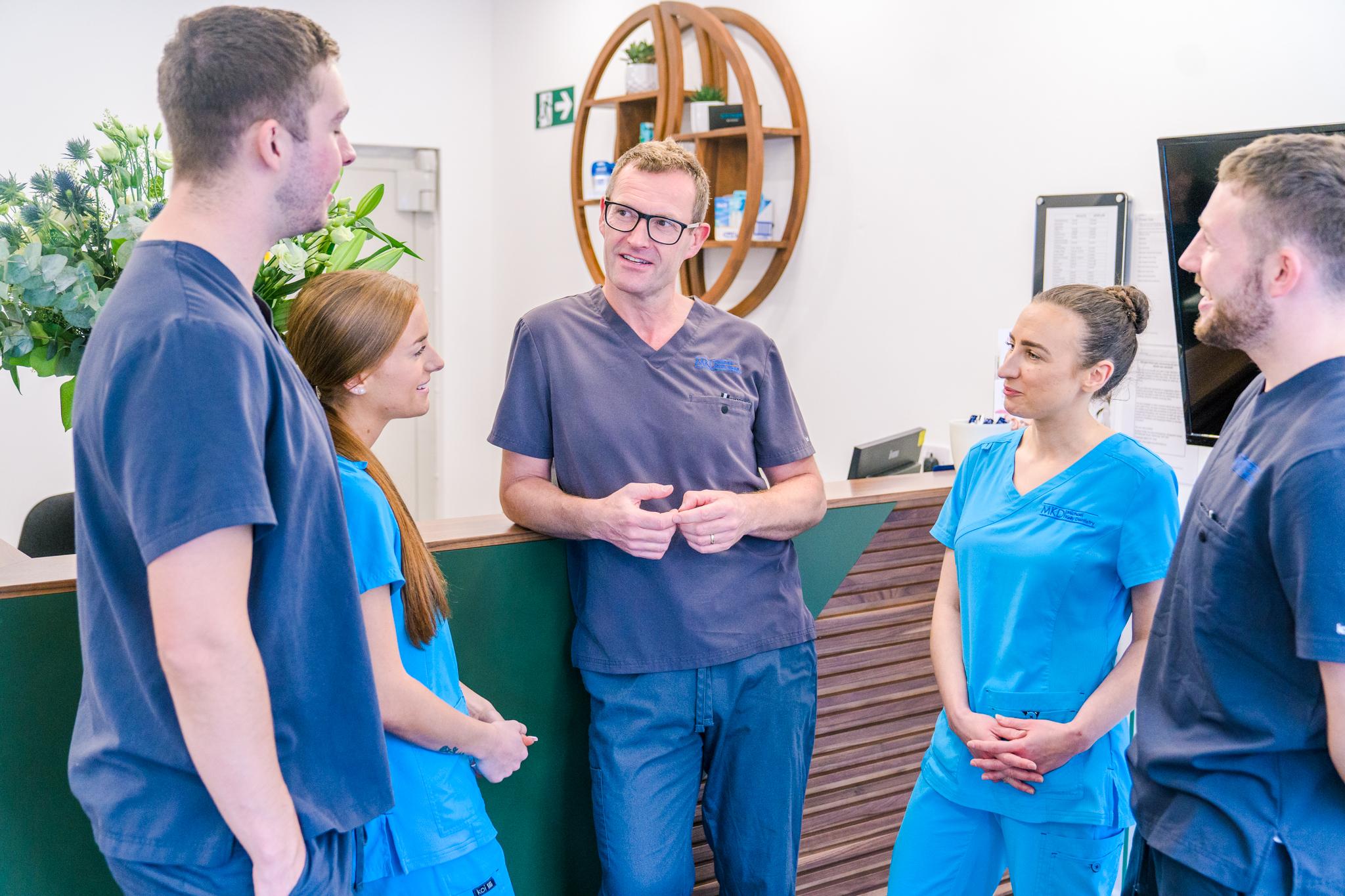 What Patients Are Saying?
"A really wonderful dental practice. I saw Ross this morning and he was incredibly understanding and helpful and his dental nurse was cheerful and chatty I can imagine she would really put nervous patients at ease. The receptionist was also lovely and friendly."
"Stress free treatment, absolutely no feeling of numbness or pain in lips or face normally associated with dental injections thanks to Michael and that clever 'quick sleeper'. Three old fillings replaced. All done in one visit, two hours and a CEREC 3D scanner / printer - plus a little skill."
"Excellent service from dr Murray and his assistant sorry don't know the name to mention …. Went above and beyond to answer my 40 questions! and on top of that I got a good clean . Definitely recommend this practice"
"I had a fractured root which was causing me a huge amount of pain. I have always been inervous about going to the Dentist. However, Michael reassured me straight away and outlined the options for me. He immediately put me at ease. I have no hesitation in highly recommending Michael and his team."